Ibérico ham (shoulder) 100% Pure acorn-fed grand reserve Arturo Sánchez
161.57 €
(VAT included)

The pure 100% ibérico ham (shoulder) acorn-fed grand reserve by Arturo Sánchez offers rosy coloured slices with an intense flavour, satisfying even the most discerning palates. This shoulder ham comes from 100% full Iberian pigs over 18 months of age; fattened to 60 kg under a system known as montanheira, and with a curation period of over 27 months in dryers and natural cellars.
BRAND
DETAILS
TIPS
REVIEWS
SHIPPING
RETURN POLICY
ARTURO SÁNCHEZ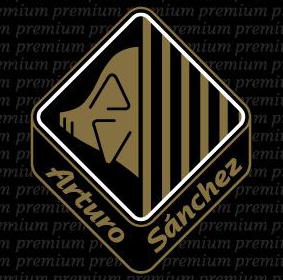 Hablar de Arturo Sánchez es hablar de la joya de la gastronomía. Productos procedentes de cerdos ibéricos criados en libertad. Si a ello le sumamos una fabricación artesanal, donde cada pieza es cuidada al máximo detalle, con una curación completamente natural, sin prisas, estamos hablando de unos productos únicos, inigualables.
ARTURO SÁNCHEZ
| | |
| --- | --- |
| Presentation : | Whole |
| Category : | Shoulder |
| Breed : | Iberian |
| Food / Category : | Acorn-fed |
| Elaboration : | "Acorn-fed" refers to animals that have lived during the pre-slaughter, or "finishing" period, free range in meadows and mountain pastures. These animals have fed only on the foods naturally available to them in wild pasture: acorns, grass and herbs, and roots. This ensures that the meat is of the highest quality, richly flavoured with acorns. |
| Origin : | Extremadura |
| Curation time : | 36 months |
| Format : | The whole pure 100% ibérico ham (shoulder) acorn-fed grand reserve comes wrapped in gift wrap. |
ARTURO SÁNCHEZ
| | |
| --- | --- |
| Storage : | The pure 100% ibérico ham (shoulder) acorn-fed grand reserve must be stored in a cool, dry place away from sunlight. |
| Consumption : | This product is best consumed within two year of purchase. Once the Iberian shoulder ham is open, it is best to eat the product within a month to fully enjoy its exquisite flavour. |
| Cutting guide: | |
This product has no reviews
---
You are reviewing Ibérico ham (shoulder) 100% Pure acorn-fed grand reserve Arturo Sánchez

Country:
Province:
Postal Code:
Estimated shipping cost:
€
. Delivery time working days.
Shipping to is free on orders over
€*

You will see your exact shipping fees at checkout, after you enter the country and region where the items will be shipped.
---
We ship to all countries in the European Union and Monaco. We do not ship to Switzerland or the Canary Islands. Click here to view all the shipping fees and delivery times.


Free shipping *
| | |
| --- | --- |
| Orders over 200 €: | Gibraltar, Portugal, Spain, Spain Balearic and France South. |
| Orders over 250 €: | Andorra, Austria, Belgium, France, Germany, Italy, Luxembourg, Netherlands and United Kingdom. |
| Orders over 350 €: | Bulgaria, Croatia, Czech Republic, Denmark, Estonia, Finland, Greece, Hungary, Ireland, Latvia, Lithuania, Malta, Monaco, Poland, Romania, Slovakia, Slovenia and Sweden. |
* As long as all the products of the order are from the same brand.