Half acorn-fed iberico loin Dehesa Casablanca
49.1 €
(VAT included)

Half a whole loin, this acorn-fed iberico loin is cured for five months, bringing out the unique flavour that comes from the pigs feeding on acorns in the fields. This product is presented in a convenient format - it's half of a normal loin cut, vacuum-packed for freshness. The unique qualities of this loin come from pigs reared in the wild and the guarantee of a product traditionally handmade by artisans, resulting in a flavour you'll never forget! In Spanish, this product is called, "Lomo ibérico de bellota Ibéricos Dehesa Casablanca media pieza."
BRAND
DETAILS
TIPS
REVIEWS
SHIPPING
RETURN POLICY
IBÉRICOS DEHESA CASABLANCA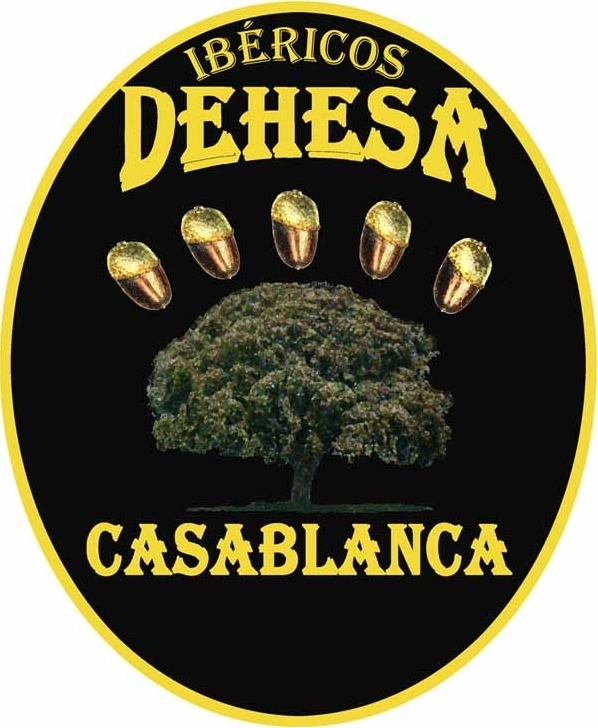 A family business that has been dedicated to searching out the highest quality acorn-fed iberian pork for over 20 years, Ibéricos Degesa Casablanca uses limited production and artisanal techniques mean each handcrafted piece is both excellent and unique.Iberian pork products to satisfy the most demanding palates are produced in modern facilities in Salamanca that meet European Economic Community guidelines, combining the best of tradition and modernity to deliver unmatched excellence to you.
IBÉRICOS DEHESA CASABLANCA
| | |
| --- | --- |
| Presentation : | Whole |
| Category : | Loin |
| Breed : | Iberian |
| Origin : | Castilla y León |
| Curation time : | 5 months |
| Format : | This acorn-fed iberico loin comes in a vacuum pack bearing the insignia of Dehesa Casablanca. |
IBÉRICOS DEHESA CASABLANCA
| | |
| --- | --- |
| Storage : | This acorn-fed iberico loin should be stored in a cool, dry place. |
| Consumption : | Consume within 5 months of purchase. |
| Cutting guide: | |
This product has no reviews
---
You are reviewing Half acorn-fed iberico loin Dehesa Casablanca

Country:
Province:
Postal Code:
Estimated shipping cost:
€
. Delivery time working days.
Shipping to is free on orders over
€*

You will see your exact shipping fees at checkout, after you enter the country and region where the items will be shipped.
---
We ship to all countries in the European Union and Monaco. We do not ship to Switzerland or the Canary Islands. Click here to view all the shipping fees and delivery times.


Free shipping *
| | |
| --- | --- |
| Orders over 200 €: | Gibraltar, Portugal, Spain, Spain Balearic and France South. |
| Orders over 250 €: | Andorra, Austria, Belgium, France, Germany, Italy, Luxembourg, Netherlands and United Kingdom. |
| Orders over 350 €: | Bulgaria, Croatia, Czech Republic, Denmark, Estonia, Finland, Greece, Hungary, Ireland, Latvia, Lithuania, Malta, Monaco, Poland, Romania, Slovakia, Slovenia and Sweden. |
* As long as all the products of the order are from the same brand.