Paleta Serrana con jamonero y cuchillo- 16 meses de curación
71.61 €
(VAT included)

Características: presenta un color rojo brillante, con numerosas infiltraciones de grasa veteada. En su degustación se aprecia un aroma y sabor intensos, con una textura untuosa dejando un retro gusto largo y placentero. Recibe su nombre por la costumbre de curar el jamón en parajes altos de las sierras, donde las bajas temperaturas facilitan la curación. Conservación: se entrega al vacío, con funda y en caja de cartón de diseño (ideal para regalo). Consumo: consumir durante los 6 meses siguientes a su recepción. Una vez comenzada, consumir antes de 6 semanas a temperatura ambiente. Otros: comúnmente llamada "jamón serrano" su nombre apropiado es "paleta serrana duroc reserva curada" ya que proviene de las extremidades anteriores del cerdo.
BRAND
DETAILS
TIPS
REVIEWS
SHIPPING
RETURN POLICY
JAMONES Y EMBUTIDOS DIAZ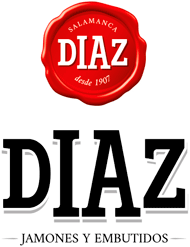 El proceso de elaboración de nuestros productos responde a la tradición y el saber hacer que durante años han hecho del jamón un producto exquisito y de alto poder nutritivo, desde la materia prima, hasta que el cerdo esta en las dehesas, y por supuesto controlando todo el ciclo del jamón, desde el salado, hasta que el jamón, pasado el tiempo necesario esta dispuesto para su consumo. Además, el jamón de bellota, el jamón de verdad y de calidad, es un manjar para quienes saben apreciar la finura de su sabor, pero lo que el gran público desconoce es lo que el mejor jamón ibérico puede aportar a la salud y a la regeneración de nuestros sistemas corporales. El buen jamón de calidad como fuente de vida, de vida sana
la tradición y buen hacer de nuestra empresa y, a través de nuestra tienda online, ponemos en tu mesa los mejores de jamones, paletas ibéricas y de bellota así como los mejores embutidos, a cualquier punto de españa. Todas las primeras marcas y precios sin competencia. .
JAMONES Y EMBUTIDOS DIAZ
| | |
| --- | --- |
| Category : | Shoulder |
| Presentation : | Whole |
JAMONES Y EMBUTIDOS DIAZ
| | |
| --- | --- |
| Breed : | Serrano |
| Cutting guide: | |
This product has no reviews
---
You are reviewing Paleta Serrana con jamonero y cuchillo- 16 meses de curación

Country:
Province:
Postal Code:
Estimated shipping cost:
€
. Delivery time working days.
Shipping to is free on orders over
€*

You will see your exact shipping fees at checkout, after you enter the country and region where the items will be shipped.
---
We ship to all countries in the European Union and Monaco. We do not ship to Switzerland or the Canary Islands. Click here to view all the shipping fees and delivery times.


Free shipping *
| | |
| --- | --- |
| Orders over 200 €: | Gibraltar, Portugal, Spain, Spain Balearic and France South. |
| Orders over 250 €: | Andorra, Austria, Belgium, France, Germany, Italy, Luxembourg, Netherlands and United Kingdom. |
| Orders over 350 €: | Bulgaria, Croatia, Czech Republic, Denmark, Estonia, Finland, Greece, Hungary, Ireland, Latvia, Lithuania, Malta, Monaco, Poland, Romania, Slovakia, Slovenia and Sweden. |
* As long as all the products of the order are from the same brand.